Festive farewell lunch for SCYP scholarship holders
July 22, 2020
On 17 July 2020, the State Secretariat for the Aid of Persecuted Christians and the Realization of the Hungary Helps Program organised a farewell lunch to holders of the Scholarship for Christian Young People.
The luch was offered to students who have just graduated in Hungary and are about to return to their home countries. During the festive reception, the young students coming from persecuted Christian minorities worldwide received a special Hungarian gift package to remember Hungary as their second home.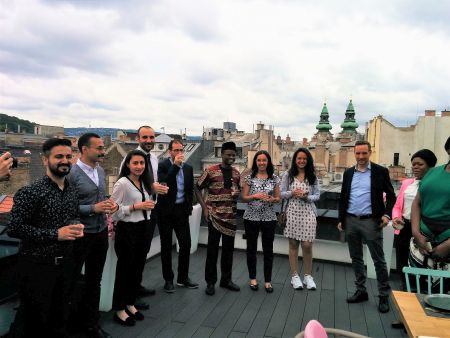 Six Masters graduates from Pázmány Péter Catholic University (three from the Faculty of Humanities and Social Sciences and three from the Faculty of Information Technology and Bionics) participated in the event, which was held in the Terrace Restaurant of "Hotel Memories". Tristan Azbej, State secretary and Péter Kovács-Pifka, CEO of the Hungary Helps Agency delivered a farewell speech to the recently graduated international Christian students.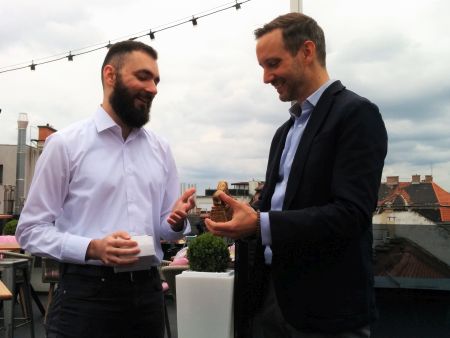 Husam Francis Kiryaqos Banno, MSc graduate in Computer Science Engineering from PPCU FITB, thanked the state secretariat in his own name as well as on behalf of his fellow students coming from a persecuted Christian minority, for the opportunity to study as SCYP scholarship holders. He presented the State Secretary with a symbolic present as well.
Every year, 100 young Christian people are awarded this special scholarship. This semester, approximately 50 scholarship holders graduated from different universities all around Hungary. All alumni expressed their gratitude for the opportunity to study in a safe environment in Hungary, gaining state-of-the-art knowledge. They also promised that they will do their best to support their Christian communities after returning home, contributing to a better future for their home country by making good use of the knowledge acquired during their studies.